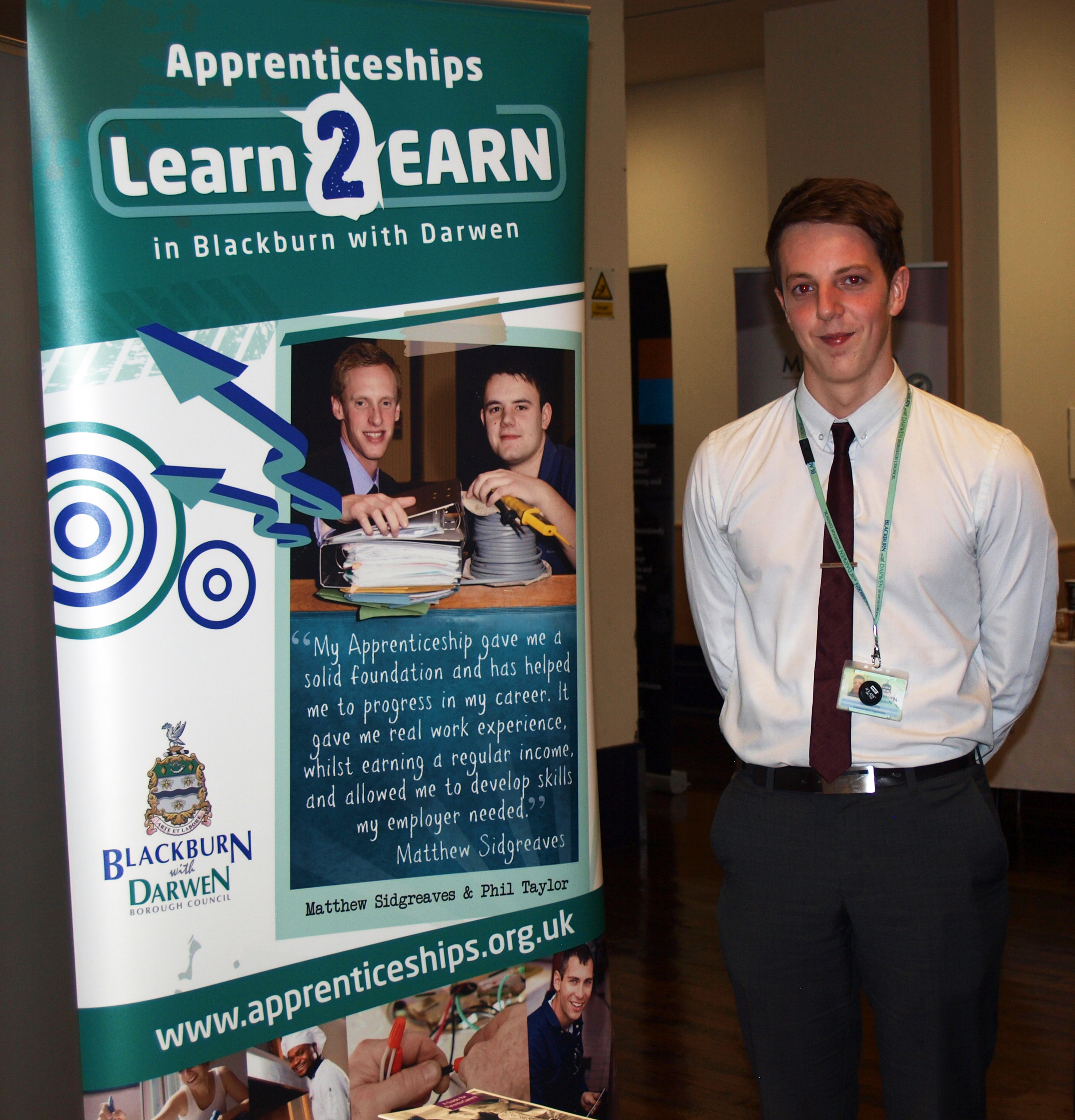 Name, Age and Job Role
Henry Clark, Age 21, Technical Assistant
Which type of Apprenticeship are you doing or have you completed? Please include if it is intermediate, advanced or higher.
I have recently completed my Level 4 Apprenticeship in Business and Administration
Who do you work for and what do they do?
Blackburn with Darwen Borough Council – Local Government
Why did you choose to become an apprentice?
I always wanted to jump straight into working life to earn a wage, so the idea of regular income, gaining work experience whilst at college really appealed to me
What does your day in your work life involve?
My job is very varied, and I work in two teams (Economic Regeneration and Business / Business Support). I help to manage a business leaders network – I manage the website, social media and electronic newsletter system for our members (amongst other jobs). I produce detailed maps for our department and often asked to provide measurements for development areas. In the other team, I work alongside a Street Naming and Numbering Officer to provide direct support to key services to ensure residents, and businesses, in our borough can apply for TV Licencing, Water, Gas, Electric and more. Emergency Services are reliant on this data so it has to be 100% accurate.
What are your career plans and what would you like to be doing in 5 years' time?
I would like to work as a graphic designer, web developer & app developer. I'm currently working freelance in my spare time to progress with this plan. In 5 years, I would love to run my own business.
What is your greatest achievement?
My greatest achievement is winning the award for National Apprentice of The Year in Business Services 2015. It was a huge surprise and was great to be recognised on a national level. It has allowed me to champion apprenticeships in our borough and provide advice to young people.
Give us one fun fact about yourself!
I can beat-box with my hands (weird, I know!)
What is the best piece of advice you would give to someone thinking about becoming an apprentice?
Go for it – I have always seen the apprenticeship route as a stepping-stone into business. There are so many career options to choose once you've got your foot in the door. It provides the perfect combination of gaining on-the-job experience, regular, reliable income as well as the relevant qualifications.