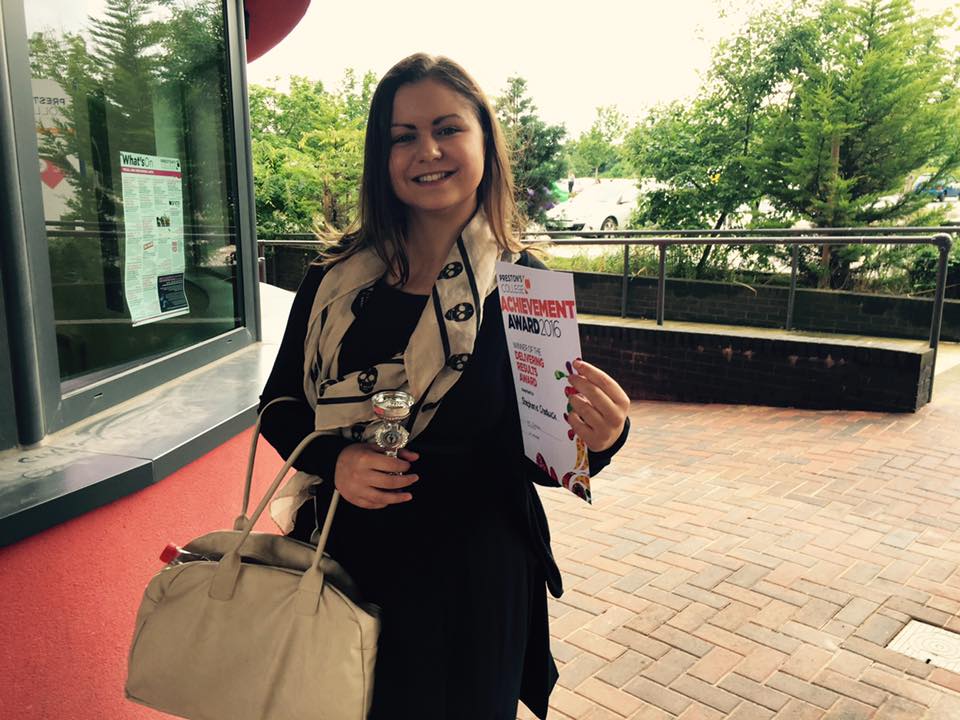 Name, Age and Job Role
Stephanie Chadwick, 19, Solutions Administrative Assistant
Which type of Apprenticeship are you doing or have you completed? Please include if it is intermediate, advanced or higher.
I have completed both my Level 2 Intermediate Business Admin Apprenticeship & my Level 3 Advanced Business Admin Apprenticeship.
Who do you work for and what do they do?
I work for a company called Nederman Ltd.
Nederman Ltd are a mechanical engineering company who specialise in dust & fume extraction in various different industries. Nederman contribute towards creating a clean & safe work environment in schools, colleges, garages, food manufacturers, airports, MOD sites etc.
Why did you choose to become an apprentice?
I didn't enjoy college, but I didn't want to leave education, so an Apprenticeship seemed the best route for me to go down.
What does your day in your work life involve?
Processing projects/sales orders on our 'AX' System, arranging installations a week in advance, booking in equipment for numerous Project's, keeping a log of customer surveys, feedback received from customers, issuing surveys to customers upon completion of an installation/service. Collating 'Operation & Maintenance Manuals' upon completion of a Project, ensuring this is on time for handover.
Other responsibilities/duties may include filing, archiving, ensuring all post goes out on time, issuing Quotations & logging them on our 'CRM' System.
What do you enjoy and what is the best thing about being an apprentice?
I enjoyed being an Apprentice, as it gave me the opportunity to experience being within a work environment, working with people of all ages, as well as working towards a qualification in Business Administration.
What are your career plans and what would you like to be doing in 5 years' time?
My career plans are to continue to progress within my organisation & to eventually progress into Project Management.
What is your greatest achievement?
My greatest achievement was getting my own flat & my own car.
Give us one fun fact about yourself!
I'm confident & bubbly.
What is the best piece of advice you would give to someone thinking about becoming an apprentice?
For anyone considering becoming an Apprentice, they would need to be prepared for a lot of hard work & slowly progressing to where they ideally want to be. If the person wishes to stay in education, but would like to earn money at the same time, then an Apprenticeship would most definitely be the best route for them.