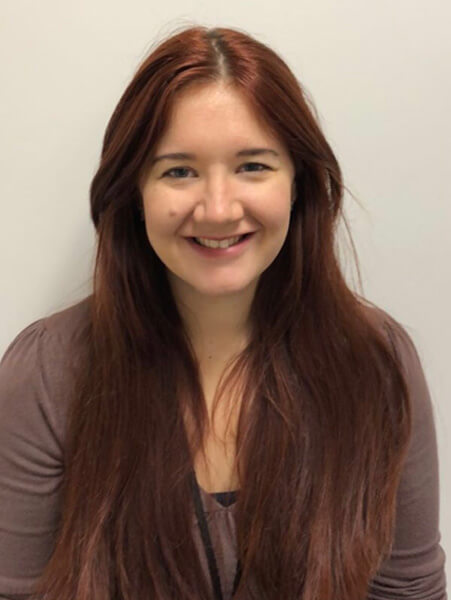 Name, Age and Job Role
Charlotte Catterall, 30, Social Care Team Leader
Which type of Apprenticeship are you doing or have you completed?
I have completed a business administration apprenticeship level 1 and 2 at aged 20 within LCC and I am currently completing a business management apprenticeship level 3 again within LCC.
Who do you work for and what do they do?
I work in the Customer Contact Centre where my team along with 5 other teams take calls from customers ringing for support in relation to Social Care. The callers could be members of the public or professionals needing immediate support via a Social Worker. Or a caller who needs to be signposted to appropriate external agencies for support. All staff are trained to a high level to support callers with any queries relating to Social Care.
Why did you choose to become an apprentice?
I initially left school and went to college to complete A Levels but did not enjoy the classroom environment and the staggered class timetable. I enjoyed my evening job whilst at college and also enjoyed the fact that I was working whilst learning and also earning money. I decided to leave college and complete an apprenticeship so that I could still earn money and gain a qualification at the same time. I found that learning whilst putting what I have learnt into practice was the best way for me to develop my skills. I have since decided to complete my second apprenticeship in Business Management to further my skills whilst still in a job that I love. I complete this whilst at work and I am enjoying putting what I have learnt straight into practice to benefit my team and the office.
What does your day in your work life involve?
I currently manage a team of 10 and support them and the rest of the office with queries relating to their Social Care calls, manage sickness, performance targets, hold 121's, team meetings, balance leave, arrange and support with additional training and development. The Customer Contact Centre also has a daily service level to meet which I support the office to meet this target. As Social Care covers a wide range of services I am also the service lead on a number of topics relating to Social Care such as Finance, Respite and Direct Payments, one of my roles is to ensure that we have the most up to date information for our staff to provide accurate and relevant advice to callers.
What do you enjoy and what is the best thing about being an apprentice?
I enjoy that I am learning something new following leaving college in 2006 and as a kinaesthetic learner it is easy to put what I have learnt into practice as my course is tailored around my job role. I also find it useful to share certain aspects of what I am learning with other managers so that the office can benefit. I think the best thing about being an apprentice is that I can still work full time and that my assessor comes to visit me in my work environment. The learning is all completed via an online system which is easy and friendly to use and the appointments booked with my assessor can be flexible to fit around business needs and my work schedule.
What are your career plans and what would you like to be doing in 5 years' time?
I thoroughly enjoy my current role and at some point in the future I would like the opportunity to progress within Social Care.
What is your greatest achievement?
I have been a Social Care Team Leader since September 2012 just prior to my 23rd birthday. At the time I was the youngest manager by a considerable amount of years and was proud that I managed to achieve this.
Give us one fun fact about yourself!
I once fell down a flight of stairs and got back up to walk a couple of steps before falling down a second flight of stairs and I was completely uninjured.
What is the best piece of advice you would give to someone thinking about becoming an apprentice?
If you are not one for classroom learning environments and are ready to get stuck into a job or are in a job that you love, want to continue to have a wage and gain life skills then an apprenticeship is the right choice.
What school did you attend?
I attended St Michael's high School.