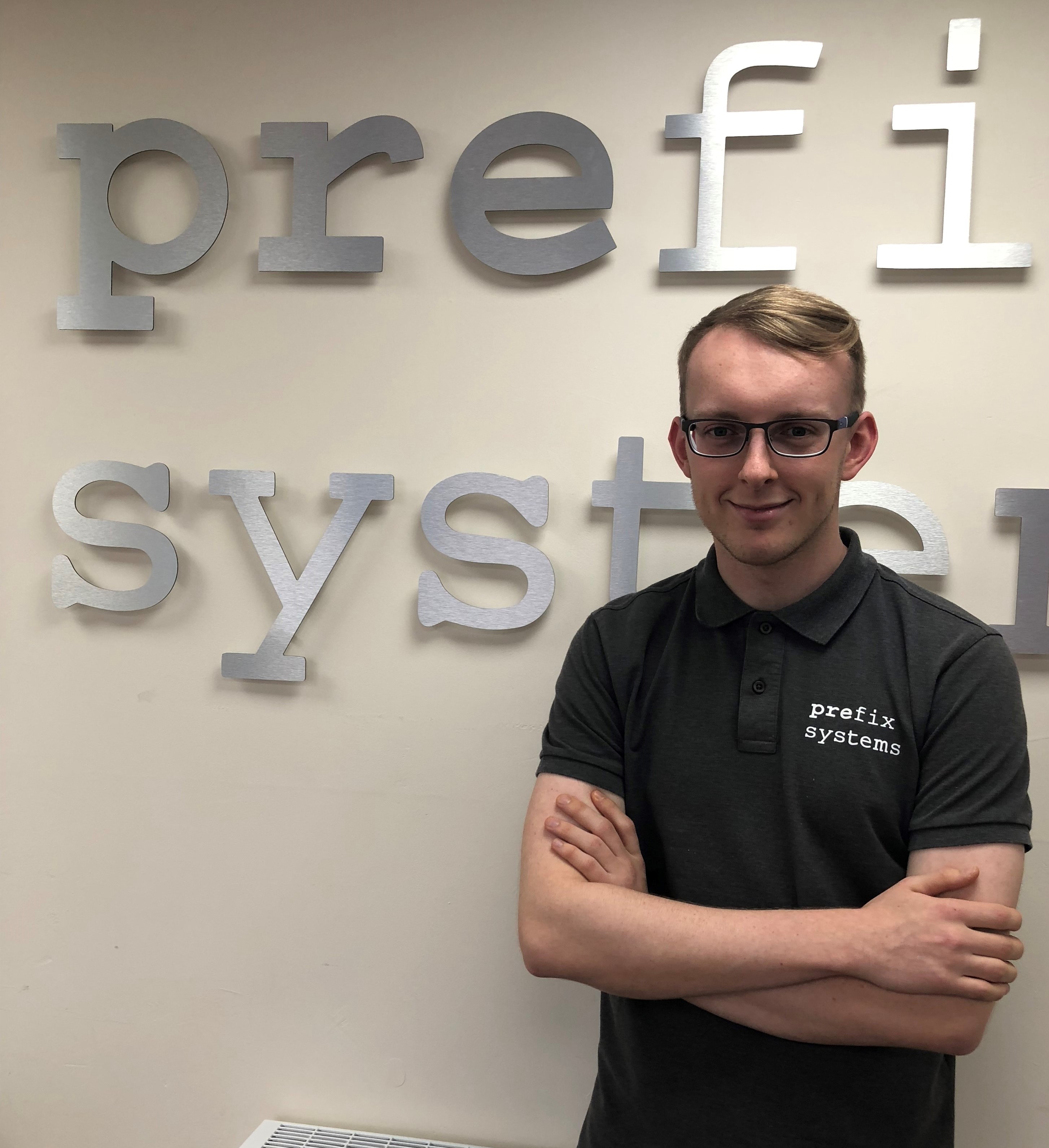 Name, Age and Job Role
Joel Rhodes, 19yrs old, Aftersales team member.
Which type of Apprenticeship are you doing or have you completed? Please include if it is intermediate, advanced or higher.
Level 3 Business Administration.
Who do you work for and what do they do?
I work for Prefix Systems who is one of the UK's leading conservatory roof system manufacturers, they offer a wide variety of conservatory roofs & glazing solutions.
Why did you choose to become an apprentice?
I never felt like university was for me. An apprenticeship seemed to suit my personality, as the ethos of earning while learning appealed to my ambitious nature. It took me many arduous weeks of searching, conversations and attending careers fairs to finally finding a progressive, permanent, meaningful apprenticeship because of a great career advisor at Blackburn College who saw potential in me and placed me with Prefix.
What does your day in your work life involve?
My day at work can vary from dealing with customers regarding a complaint and having to use my problem-solving skills to find a solution. Some days I have confidently managed the aftersales team on my own when they're supposed to be a team of 4. On a day to day basis I build positive relationships with customers from speaking to them on the phone, via email or even going on site visits to help assist them with any problems they might have. It's a demanding, busy role but I enjoy my work.
What do you enjoy and what is the best thing about being an apprentice?
I enjoy learning and taking myself out of my comfort zone and being placed in new situations i.e. phones calls, finding varied solutions for customers' needs and using my initiative and pro-active nature to facilitate my role. Every day is different, my peers, going to college, all help me to learn while I progress with building my skillset while getting paid. I enjoy being appreciated and respected from my work which makes me feel a part of something.
What are your career plans and what would you like to be doing in 5 years' time?
My career plan is to work my way up to management. Given a solid base of starting at the bottom and learning aspects can only give me a valuable, insightful and unique opportunity to work my way up as far as I can.
What is your greatest achievement?
My greatest achievement was being nominated for National Fenestration Awards for Young Person of the Year and WON IT!
Give us one fun fact about yourself!
I've had a season ticket for Blackburn Rovers since I was 8.
What is the best piece of advice you would give to someone thinking about becoming an apprentice?
The quick progression from learning in a work role to absorbing new academic skills is really the perfect recipe in starting your career. Being paid while being in a team, having no debt while earning a qualification is a no brainer.