We are currently recruiting for a full time Project Worker for more detail click on this link https://www.lancsforum.co.uk/wp-content/uploads/2021/05/Project-Worker-June-2021-Specification-advert.docx.
Latest News and Downloads
LWBLEF is dedicated to support all members, employers, partners, schools and other stakeholders in these unprecedented and challenging times. If you need support on anything Apprenticeship or Work Based Learning related feel free to contact us directly on admin@lancsforum.co.uk
All Colleges, Providers and Universities within LWBLEF are working tirelessly to support all learners, employers and others in minimising the impact of COVID-19 and the restrictions placed on the educational sector and society in general.
It is crucial that we all do our absolute upmost to maintain public health as much as possible and the LWBLEF will do all within its capabilities to play its crucial role in supporting this. We have access to key updates and resources to offer some reassurance which will be shared through our network and partners.
Best wishes and stay safe
Tim Cutler
LWBLEF Manager
Welcome to Lancashire Work Based Learning Executive Forum
The Lancashire Work-Based Learning Executive Forum (LWBLEF) is committed to supporting its members to provide the highest quality of Work-Based learning opportunities to young people and adults within the workforce to the benefit of employers and the wider society in Lancashire. Our intention is to continue establishing Work-Based Learning as a valid and recognised route of choice including Higher Education and continued career progression.
Since the conception of The Forum in 2006, it has expanded and developed over the years taking forward its key aims through a wide variety of projects steered by The Forum executive and sub groups.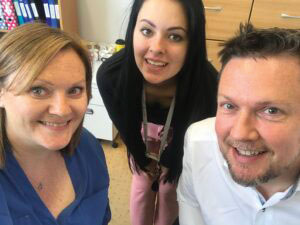 The Forum Manager, Tim, has worked alongside the forum as a member since the beginning and brings with him over 19 years' experience of apprenticeships and work based learning from a private training provider and further education background.
The LWBLEF is a company Limited by Guarantee with Chair, Vice Chair, Treasurer and six Board members.
The Apprenticeships Diversity Champions Network champions diversity and apprenticeships among employers and encourages those from underrepresented groups such as women, members of the black, Asian and minority ethnic communities (BAME) and those with disabilities to consider an apprenticeship.
For more information, click here.