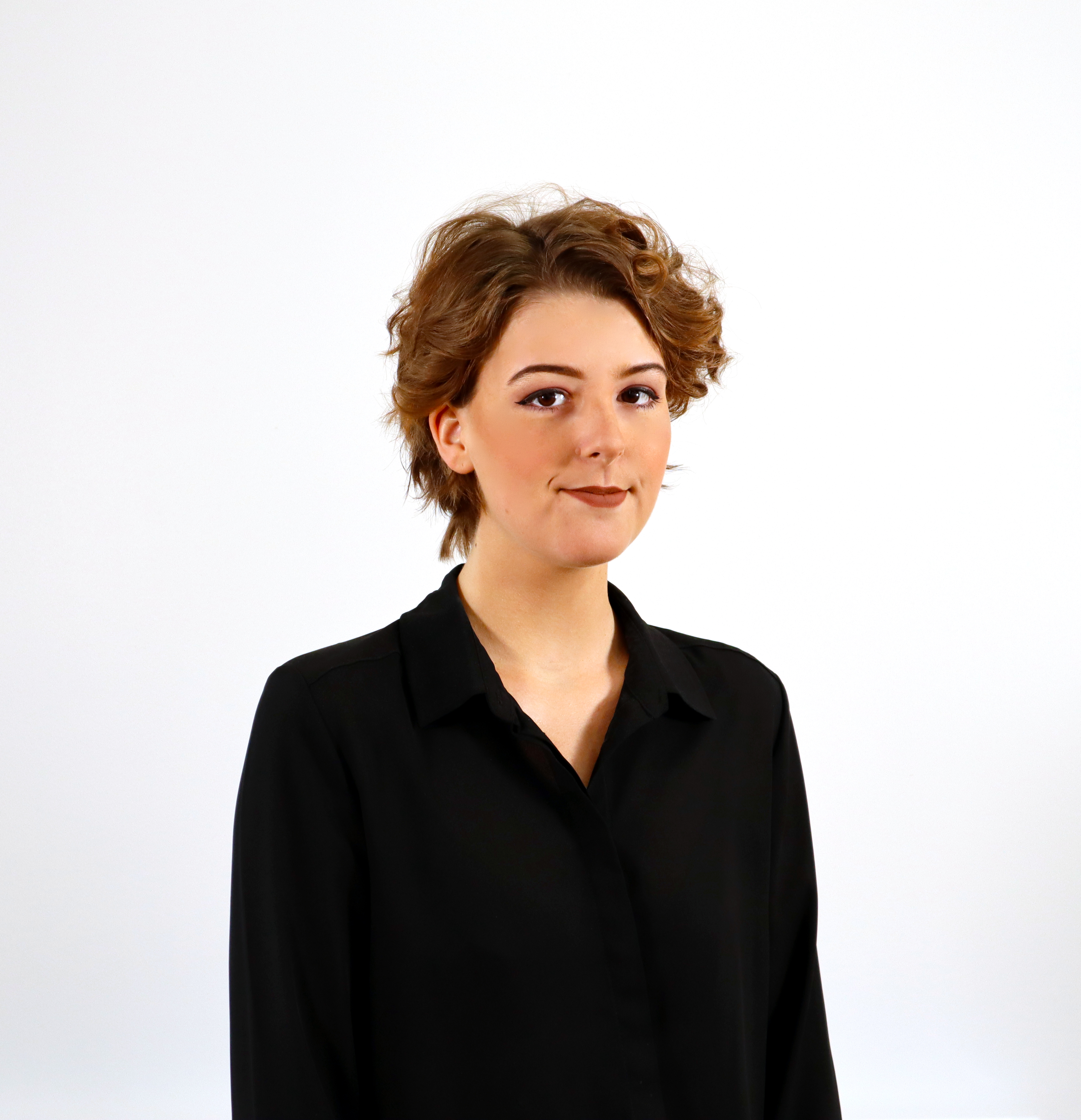 Name, Age and Job Role
Luckie-Rae Pepper, 20 years old, Communications Co-Ordinator
Which type of Apprenticeship are you doing or have you completed? Please include if it is intermediate, advanced or higher.
In the midst of completing my Level 5 apprenticeship in Digital Marketing and Social Media with aspirations to obtain a Level 6/degree equivalent qualification in the subject .
Who do you work for and what do they do?
+24 Marketing, a Burnley-based digital agency specialising mainly in digital marketing and social media, website design and development, bespoke software development and PR.
Why did you choose to become an apprentice?
Although I enjoyed learning and school, being in traditional education from ages 4 to 18 was becoming isolating and the idea of continuing down that route felt to me like I'd be putting off starting my actual life. After working through college and part of the way through high school, I wanted to reclaim some of my free time by being able to work and learn at the same time, as well as learn skills in a more hands-on and practical fashion and gain the levels of work experience I felt I'd need to get ahead in the digital industry.
What does your day in your work life involve?
Each day of the week is different at +24, which is brilliant because it keeps things exciting! The main aspects of my role of copywriting and social media management, so my days can involve writing blogs, optimising copy for SEO purposes, proofreading copy for social media or design work, assisting our Head of Creative on or video shoots, scheduling messages for an interesting variety of our clients and interacting with users on social media to raise our clients' (and our own) brand awareness. There's a diverse mix of things I could spend my day doing so my work days are never boring
What do you enjoy and what is the best thing about being an apprentice?
My apprenticeship has opened so many possibilities for me in terms of learning new skills, finding what I'm good at and what I have to contribute to the industry and giving me the opportunity to grow and develop my confidence in my abilities. For me, my apprenticeship experiences so far have been invaluable and it's confirmed for me that I made the right decision opting for this route.
What are your career plans and what would you like to be doing in 5 years' time?
I'm excited to see where my apprenticeship and the catalogue of digital skills I've garnered so far take me. Similarly to my current position at +24, I'd like to think in 5 years I'd find myself in a role where I'm engaging my love for writing or for photography and video work, and where I'm given the opportunity for constant development and growth.
What is your greatest achievement?
Finishing my A Levels. I had to resit a lot of my first year exams due to an appendicitis and left with 2 Bs and an A (in Classical Civilisations, English Language, and Film Studies respectively).
Give us one fun fact about yourself!
I'm a practising witch and neo-pagan who can read tarot cards.
What is the best piece of advice you would give to someone thinking about becoming an apprentice?
Trust your own instincts. While it's important to talk about your options with those who know and care about you, ultimately it's your decision and you need to make the choice that best sets you up for the future you envision yourself in.