Apprentice Ambassadors Paige Birtwistle (Accrington and Rossendale College) and Chelsea Parker (Silentnight Beds) accompanied Helen to an ASK (Apprenticeship Support and Knowledge for Schools) event for Year 10 pupils from Shuttleworth College, Padiham as part of the school's "Your Choice, Your Future" event held at Burnley College on 11 July.
The morning started in the Performance Theatre with the ASK presentation being delivered to the whole of Year 10. This was followed with small group workshops (4 in total) with around 35 pupils in each.
In the workshops pupils were supplied with laptops and were supported to register on the Find an Apprenticeship website and to create accounts. Pupils were then encouraged to search for local vacancies and to discuss their findings.
There was plenty of time for a Q & A session and the pupils learned from Paige and Chelsea why they chose to follow apprenticeships, what level they have studied/are studying, what their jobs involve and how they fit in their studies, and what their ambitions for the future are.
Chelsea (who is studying a Level 4/5 HNC) was able to give pupils an insight into higher apprenticeships and into the level of responsibility and that her role in the New Product Development Office at Silentnight Beds gives her. The pupils were very interested to hear how she started at Level 2 working on the shop floor making mattresses and has progressed to her current role in Product Development.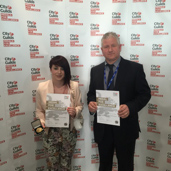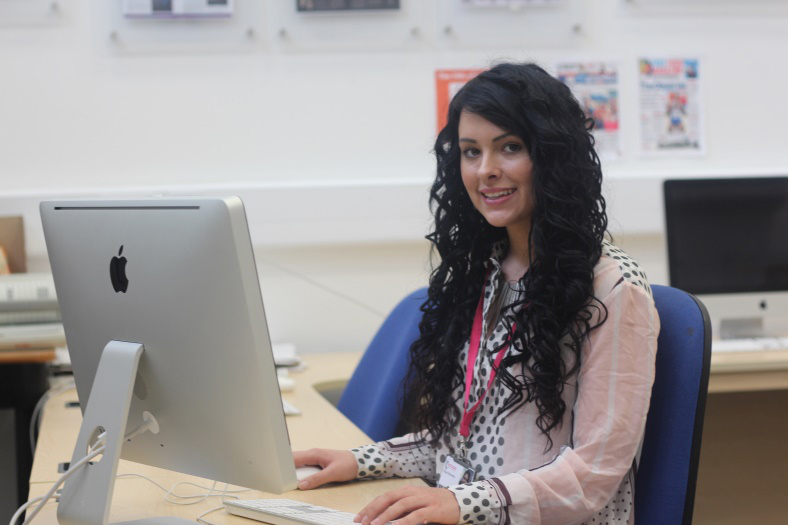 Paige, through her role at Accrington and Rossendale College, where she works in the apprenticeship team, was able to give pupils lots of practical advice about looking for and applying for appropriate apprenticeship vacancies, and about preparing for interviews. She explained that in five years' time she hopes to have a Level 5 Degree Apprenticeship and to become a leader of Apprenticeships.
Both Paige and Chelsea dispel led several myths about apprenticeships and both were crucial in creating the very positive atmosphere in the workshops and in ensuring that the pupils engaged fully with the activity and gained the maximum benefits.
Liz Demspey, Assistant Head teacher, who coordinated the event, commented in particular that the interactive nature of the workshops worked really well and added that overall it was "informative and very useful."