LANCASHIRE APPRENTICESHIP AMBASSADOR NETWORK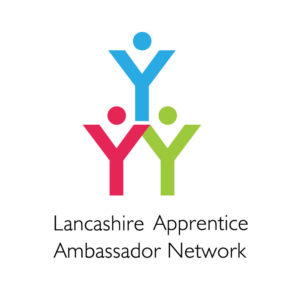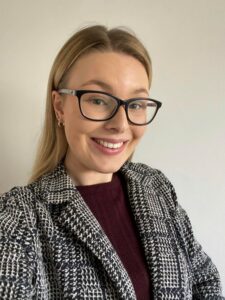 What is the Lancashire Apprentice Ambassador Network (LAAN)?
The LAAN is managed by Cath Robinson from the Lancashire Forum and is comprised of 1) Employer Ambassadors and 2) Apprenticeship Ambassadors.
Apprenticeship Ambassadors are all either current apprentices or former apprentices who want to highlight the benefits of being an apprentice to employers and other young people. They will speak about their experiences at schools, youth clubs and careers fairs and meet employers face to face to encourage them to take on Apprentices.
Employer Ambassadors were either ambassadors themselves or have recruited ambassadors and are passionate about the Apprenticeship route.
As part of a joint initiative, the network was set up by the Lancashire Forum and the Lancashire Skills and Employment Hub, a part of the Lancashire Enterprise Partnership (LEP). This has evolved into a recognised entity and is now a part of the North West Apprenticeship Ambassador Network.
Dr Michele Lawty-Jones, Director of the Lancashire Skills and Employment Hub, said: "Expanding the apprenticeship programme in Lancashire will improve the employability of hundreds of young people and improve skill levels in our workforce as a whole, both of which are key parts of the LEP's ambitious strategic programme to create jobs and fuel economic growth."

Meet the Lancs Forum Apprentice Ambassadors!

   
Sarah & Cath are both Apprenticeship Ambassadors at the Lancs Forum and are currently undertaking their Level 4 Associate Project Management apprenticeship. 
Sarah & Cath are currently part of the Lancashire Apprentice Ambassador Network & the North West Apprentice Ambassador Network and regularly talk about their own apprenticeship journey to students in schools and colleges.
Sarah's apprenticeship journey started when she was 18 after she completed her A-Levels. She gained her first apprenticeship in a law firm completing her Level 2 Intermediate Business Administration apprenticeship, and then progressed onto a Level 3 Paralegal Apprenticeship. 
Cath is not only an Apprenticeship Ambassador but also manages the Lancashire Apprentice Ambassador Network and works in conjunction with the North West Apprentice Ambassador Network. If you are interested in joining the network please email cath@lancsforum.co.uk.
MEET THE EMPLOYER AMBASSADORS